R20 000 a month. That's real money, double what we gave ourselves when we first started this fantasy game. And for the first time it's actually enough to live in major South African cities. Using the calculations I run for these searches, both Durban and Port Elizabeth make the cut. So does Lagos in Nigeria, oh dear.
Of course, they don't actually make the cut, because I only consider places where I can walk around in the city centre, at night, and not have anyone shove kitchen utensils into my spleen.
Happily though, now that you and your significant other have saved up R3 million each, R6 million in total, you can now comfortably spend one 300th of that, R20 000, every single month until you one day wake up dead, with far more money than the day you stopped working.
That currently works out to $1350 a month and the present horrible rate of R14.78 for one Dollar. The last time I wrote one of these it was R13.99, with that rate it could have been $1 429, but Eskom is expensive to keep you know. If you did what I do and invested offshore then none of this actually matters. Maybe time to re-read my offshore investing in 3 easy steps blog.
So, instead of dodging muggers, mosquitoes and Mombergs, where in the world could a couple live comfortably on R20 000 a month?
Exhibit A: Coimbra, Portugal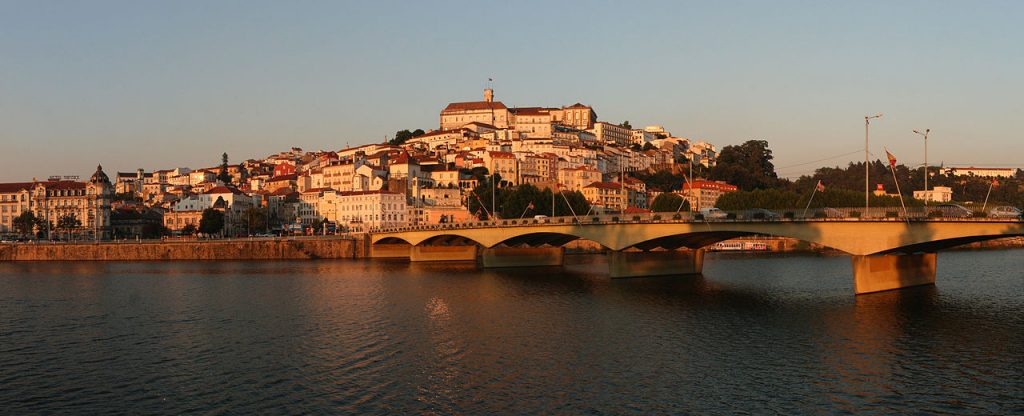 Housing (1 bedroom apartment including electricity, water, refuse and internet): R8 550
Food: R4 409
Healthcare (1 doctors visit, 1 course of antibiotics, 1 over the counter cold medicine): R287
Transport and entertainment (2 x 3-course meals, 4 x regular meals, monthly transport pass, gym membership, 4 x movie tickets): R6 598
Total monthly cost: R19 884
Yes, we're actually in Western Europe for the first time, and in one of my all-time favourite countries. For the last three years running, I've escaped Joburg's winters by hopping on a remarkably cheap TAAG flight to Lisbon.
The first trip was purely because I got such a good deal on the tickets, just R3 950 for a return flight. Every year after that was because I just absolutely loved Portugal, and wanted to see the rest of it, plus of course those TAAG flights, while no longer just R3 950, were still cheaper than any other way of getting to Europe.
Why do I love Portugal so much?
Firstly, and I think most importantly, the people are super friendly. So friendly, that during the first trip we thought they were going to either try scam us or were going to ask us for money because they were being so nice. Seriously, both my wife and I were extremely suspicious of everyone until we figured out that the Portuguese are just great people.
Then there's the weather, which is close to perfect all the time. In summer it's pretty much 27/28 degrees every day, and daylight lasts until after 9 pm. Winters are mild unless you head to the Algarve where they're basically non-existent.
Lastly, it's really good value for money. You get to experience the best of Europe, for the same or less cost than in South Africa. Practically zero crime, amazing food, easy to use public transport, and beautiful old towns.
Of course with just R20 000 a month we can't comfortably afford Lisbon or Porto, but Coimbra comes in at just R19 884 a month. It has a lot going for it too. It has the oldest university in Portugal, dating back to 1290, and apart from being a place for students, it's also a huge tourist attraction and a UNESCO world heritage site.
Being a university town it's also very vibrant with plenty of young people around which means lots of fun cheap activities to do. Public transport is great both in town and between Coimbra and the big cities. The beach is an hour away on the train, and if you need to get to one of the major airports, Porto is also just an hour away, and Lisbon just two.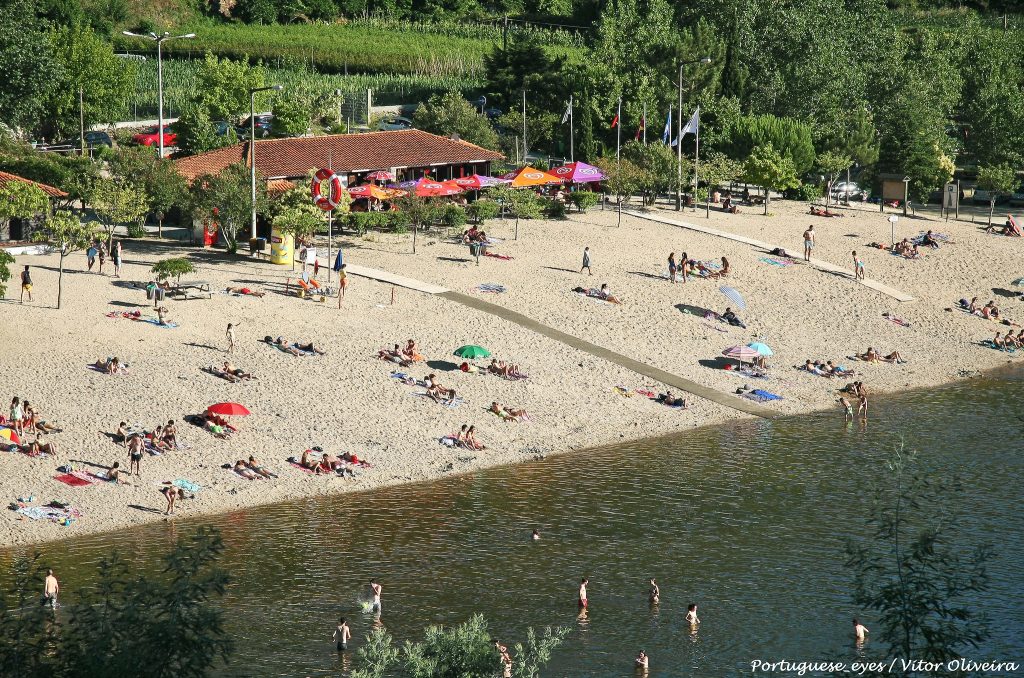 The city is full of parks if you feel like spending time outdoors. It also straddles the banks of the Mondego river, so you have a lot of water activities to do like canoeing or stand up paddle-boarding. There's even a beach to hang out on if you don't feel like taking a train trip.
Exhibit B: Kaohsiung, Taiwan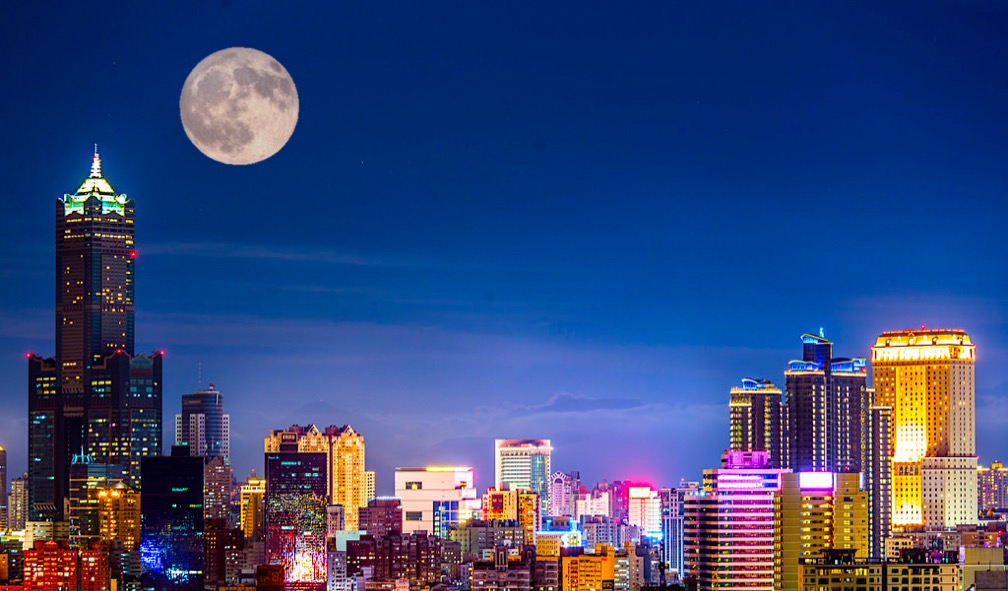 Housing (1 bedroom apartment including electricity, water, refuse and internet): R4 812
Food: R7 773
Healthcare (1 doctors visit, 1 course of antibiotics, 1 over the counter cold medicine): R1 157
Transport and entertainment (2 x 3-course meals, 4 x regular meals, monthly transport pass, gym membership, 4 x movie tickets): R5 285
Total monthly cost: R19 027
Not everyone wants to be in a timeworn cobble-stoned European city. Some people like big cities full of action with gleaming shopping malls. Sometimes that's me, but I also really need to be able to get out of town.
Happily, Kaohsiung is a place where you can have all of that. Yeah, I'd never heard of it before either. As a kid, all my toys used to have a label underneath that said "Made in Taiwan" but if you asked me if it was a country or a city, or to point to it on a map I'd probably have to guess!
And that's a shame because from all my research on tons of expat forums and travel blogs the place looks like bucket loads of fun. It's the second biggest city in Taiwan just after Taipei.
Go visit the night markets for aroma bombs and taste explosions. CNN readers once voted Taiwan as the best food destination in the world! They're famous for something called small eats, small bites and portions you can carry around with you and munch on. Why have one dinner when you can have six?
And if you like to shop you can go to the huge shopping district to walk the malls, go to the rooftop amusement parks, or like most people go to one of the night markets where everything is on display at a much lower price.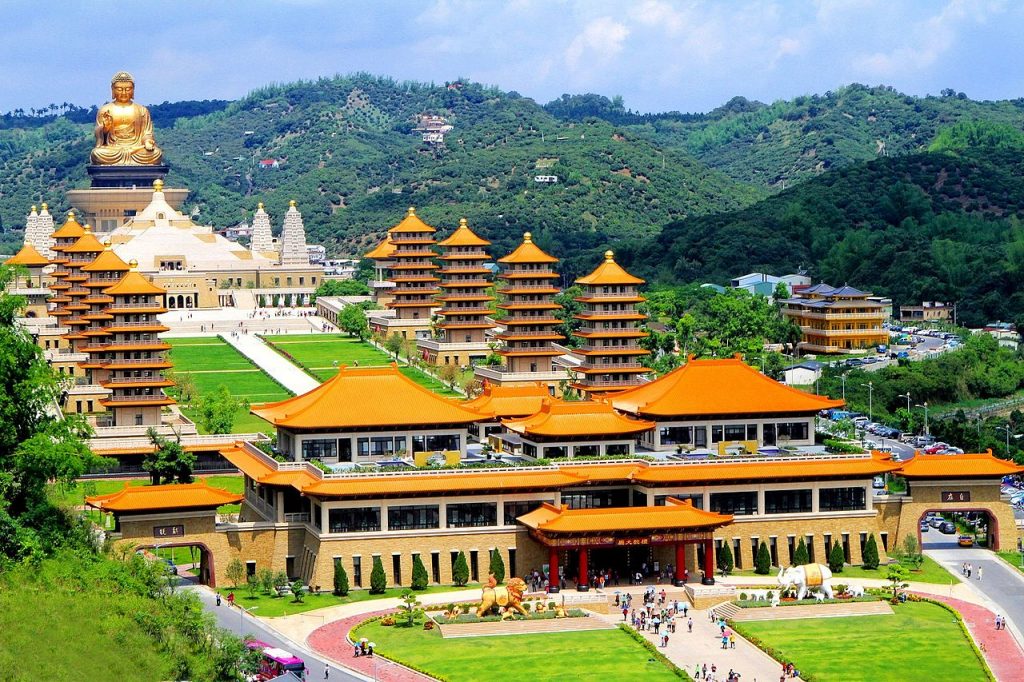 If you'd prefer some culture you can go to the art district to see all the street art, or go see a free light show at the Formosa station, which has the Dome of Light, the world's largest glass installation, for its ceiling. Otherwise, go explore Taiwan's largest temple slash Buddha museum.
And if you need to escape the city that's easy to do too. 58% of Taiwan is covered in woodland. That's more than twice the percentage of Norway and almost 5 times the percentage of the UK. There are 70 different types of mammals, of which two-thirds exist nowhere else on earth, and of course an ocean full of swimming things.
Exhibit C: Patras, Greece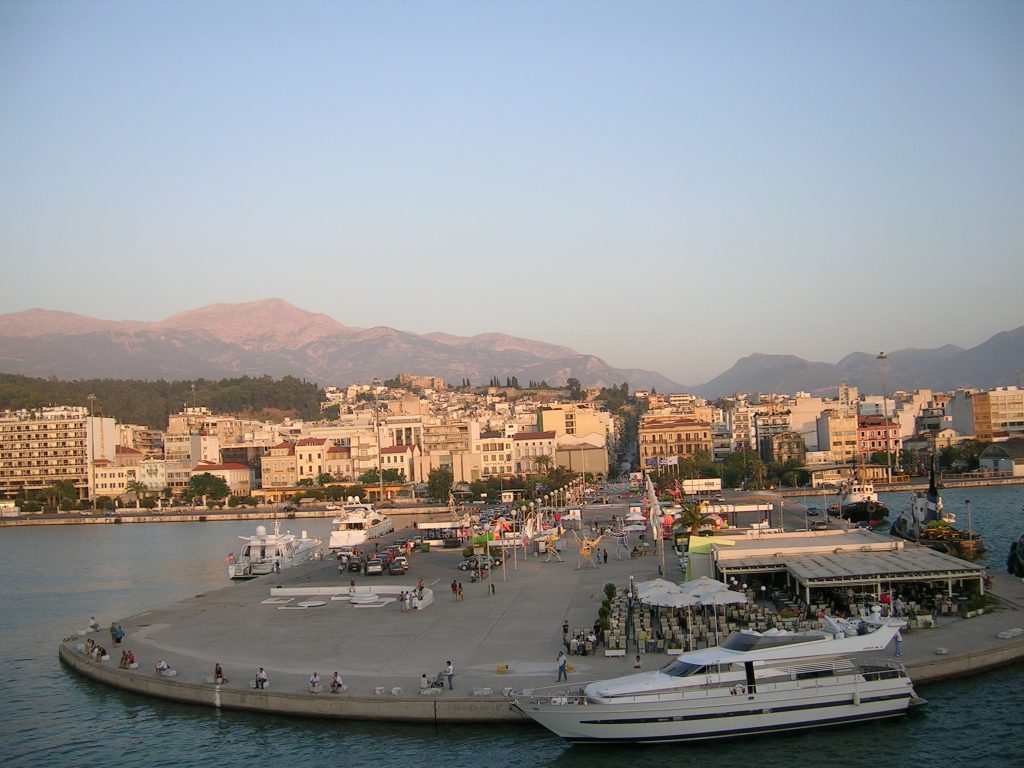 Housing (1 bedroom apartment including electricity, water, refuse and internet): R7 254
Food: R5 655
Healthcare (1 doctors visit, 1 course of antibiotics, 1 over the counter cold medicine): R667
Transport and entertainment (2 x 3-course meals, 4 x regular meals, monthly transport pass, gym membership, 4 x movie tickets): R6 423
Total monthly cost: R19 999
My wife and I don't buy each other too many gifts. That's mostly my fault, because I'm a minimalist, and evidently I don't know how to choose things for her. Clothes are completely out of the question. I won't only buy the wrong thing, but I'll buy it in the wrong size too.
Jewellery is also out, because they haven't figured out how to put prices on things, so you walk into a jewellery store and point at something you like, and then have to pretend you don't like the cut of the stone rather than the eleventy hundred thousand Rand price tag.
Walking into a perfume shop is hopeless too because I don't know if my wife would rather smell like Lady Gaga or Serena Williams, and to be honest I think perfume is just designed just to make me sneeze.
The only solution that worked for us was to give gifts of holidays, like last month, as a reward for my wife and I successfully completing 40 journeys around the sun we hired a fancy 38-foot sailboat. We even splurged for one with two hulls so it didn't fall over whenever the wind blew.
It was brilliant, I can highly recommend it, though if you're planning to do this you first need to make sure you have a sailing license (or invite me along!), and then you need to choose a location.
We were already going to be in Europe, so it made sense to pick between the two areas of European sailing paradise. Either Croatia, which we chose because it has 1000 islands, and we could get the fancy boat at a fair price, or Greece which has 6000 islands, but the fancy boat was a little more expensive.
But what if you're not a sailor (again just send me the plane ticket and I'll come drive your boat for free 🙂 ) and you still want to live in the Greek isles? Well for R20 000 a month you can, in Patras, and have some change for the Greek version of a couple of chappies!
So what can I say about Patras? Well, it's the third biggest city in Greece. Again it's full of students, out of the 160 000 people who live there, 40 000 are students. Apparently due to that the nightlife is brilliant if that's your thing. If it's not, just hang out on one of the beaches, or go soak in the ancient Turkish baths built in the 1400s.
Of course you can also eat plenty Mediterranean food, it's some of my favourite, or go spend some time exploring the ancient ruins, churches and castles and museums that are scattered throughout the city. There's also the Patras carnival which is one of the biggest in Europe. It's not just a single event but made up of many including balls, parades and a treasure hunt. And if somehow you get bored with all of that going on, buy a cheap sailboat and go explore one of the other 5999 islands!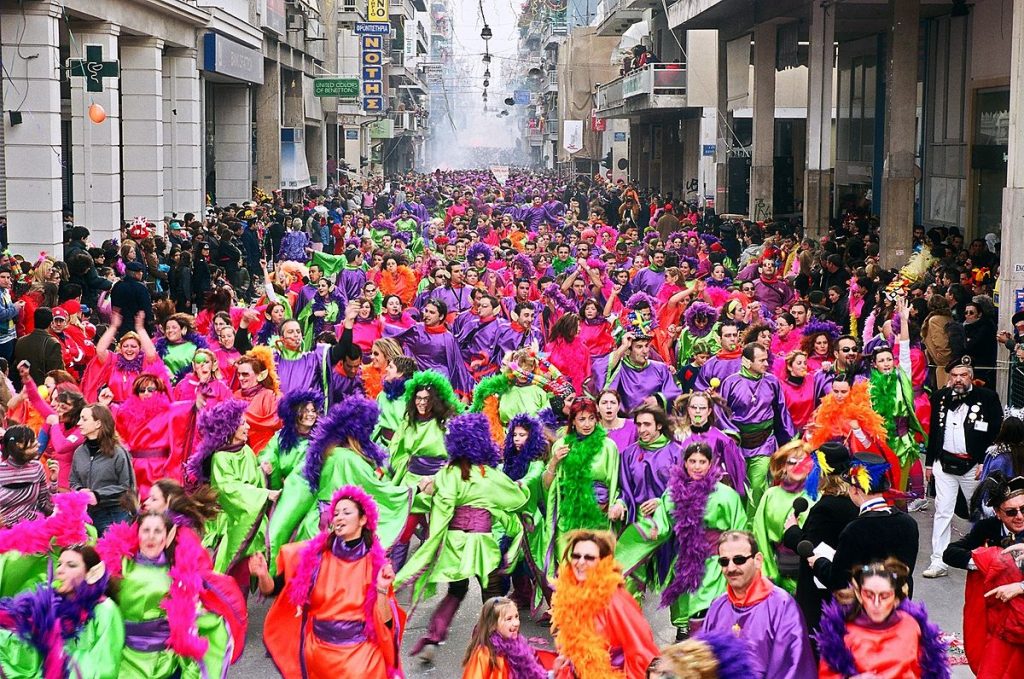 Loading ...