Time for the third installment of the retire cheaper overseas series. In the first, we managed to find a few pieces of paradise where just R10 000 a month would be comfortable for a couple. That meant retirement was possible after saving just R1.5 million per person. In that round I really liked Havana in Cuba, but my wife had other ideas, so it went with Bitola in Macedonia, where you could live a happy, interesting and safe existence on just R5 000 each. After that we upped the budget a little by working a little longer until each person reached R2 million, or R4 million for the couple. That opened up quite a few more doors, with the Turkish Riviera winning comfortably for the wife and I, as well as all the readers who voted. We'd be happy living on just R11 837, well under the R13 333 a month budget.
And that brings us here. Our savings have increased by 25% all the way to R5 million or R2.5 million each. That's a great effort, and as your reward, there are now over 100 different options for places where a couple of humans willing to share a bed could live quite comfortably on R16 667.
So instead of spending the extra R3 333 on a weekend cocaine binge, let's see which cities the extra money opens up to our future life.
Exhibit A: Cancún, Mexico
Housing (1 bedroom apartment including electricity, water, refuse and internet): R4 456
Food: R4 782
Healthcare (1 doctors visit, 1 course of antibiotics, 1 over the counter cold medicine): R607
Transport and entertainment (2 x 3-course meals, 4 x regular meals, monthly transport pass, gym membership, 4 x movie tickets): R5057
Total monthly cost: R14 902
Holy shit cow (you're reading the bleeped version of this blog post)! What kind of a list is this going to be if Cancun only makes it into third place?
That's me paraphrasing pretty much everyone after I told them Cancun was my third choice in the R5 mil retirement challenge.
Which is a little weird to be honest, because nobody I've ever spoken to has ever been to Cancun. In fact the one thing that makes Cancun famous, is that it's ground zero for the festival of foam parties and regret commonly called spring break.
To remind you, the winner from the last installment was Antalya on the Turkish Riviera. I also mentioned how I spent some of my honeymoon on the French Riviera, well Cancun is part of the world known as the Mayan Riviera. From all that you are probably able to work out that Riviera is Italian for gorgeous coast, clothing optional.
And gorgeous it is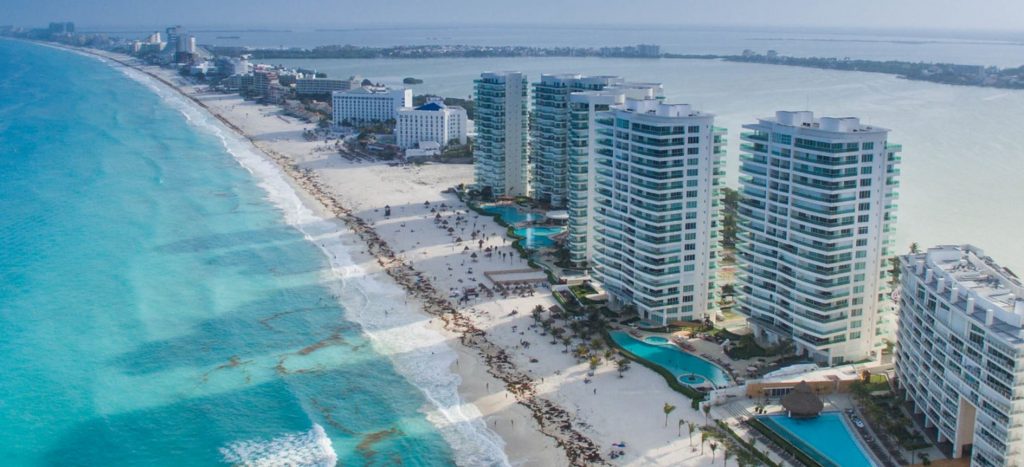 If you want to be like Will Smith partying up in on a Miami beach, but you don't have his bank balance, Cancun is for you. If you like spending your evenings dancing the away under a warm night sky, Cancun is for you. If you've ever wanted to visit an underwater museum in the morning and the tequila museum in the evening, Cancun is the only place for you.
So Cancun, more fun than a beer truck crashing into university res. But it's not all about partying. As you can imagine, it's also well known for the gorgeous Caribbean coastline. A water sports mecca at a far more affordable price than anywhere nearby except Cuba just 200km offshore. If you're into culture you'll be happy to know that it's also part of the Yutukan peninsula, like Merida from last time, so you have plenty of good hiking activities, underwater caves to swim in and a lot of fantastic historical sites to visit.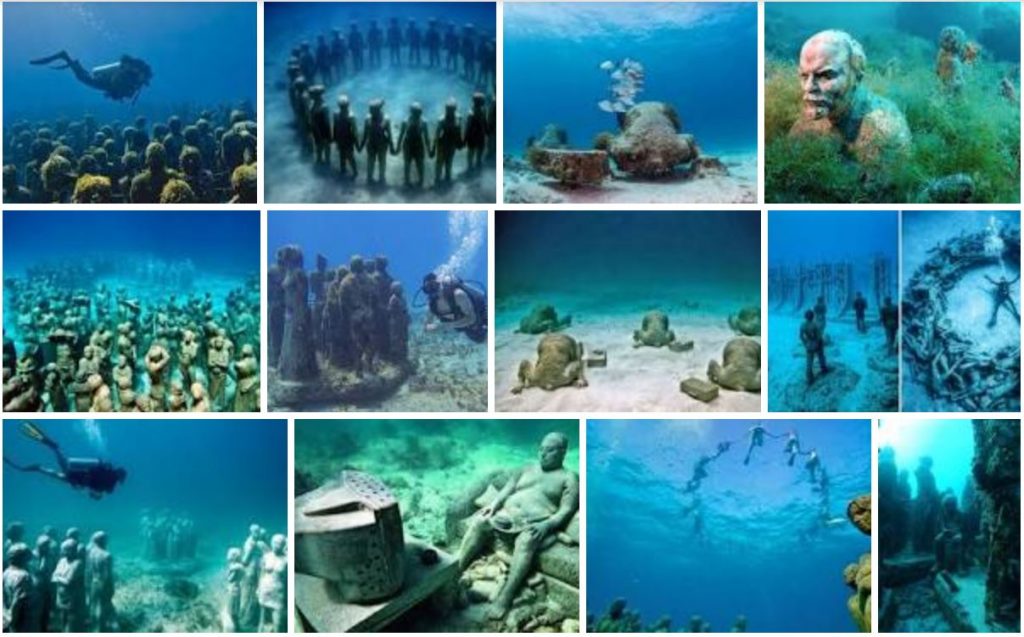 In the olden days when I used to frequent wild party spots I would have LOVED this city. And while I think I've grown out of it, the other day I found myself realising that I'm not quite as grown up as I think, while sitting in my pillow fort. So maybe some time spent in a place where you can forget you're an adult and just enjoy life would be a good way to unwind from corporate life, for a while at least. You'd definitely have plenty of company with that in Cancun.
Exhibit B: Chiang Mai, Thailand
Housing (1 bedroom apartment including electricity, water, refuse and internet): R6 426
Food: R5 141
Healthcare (1 doctors visit, 1 course of antibiotics, 1 over the counter cold medicine): R385
Transport and entertainment (2 x 3-course meals, 4 x regular meals, monthly transport pass, gym membership, 4 x movie tickets): R2 956
Total monthly cost: R14 908
I have a few friends who spent a couple of years working in Thailand. Strangely every single one that went there as a single guy for a few years ended up marrying a Thai women.
Happily for me I got on famously with one of them, which meant I used to get invited over for a lot of meals. Sadly it all ended one day when he very selfishly decided to retire and moved to Chiang Mai. Thanks a lot Bill…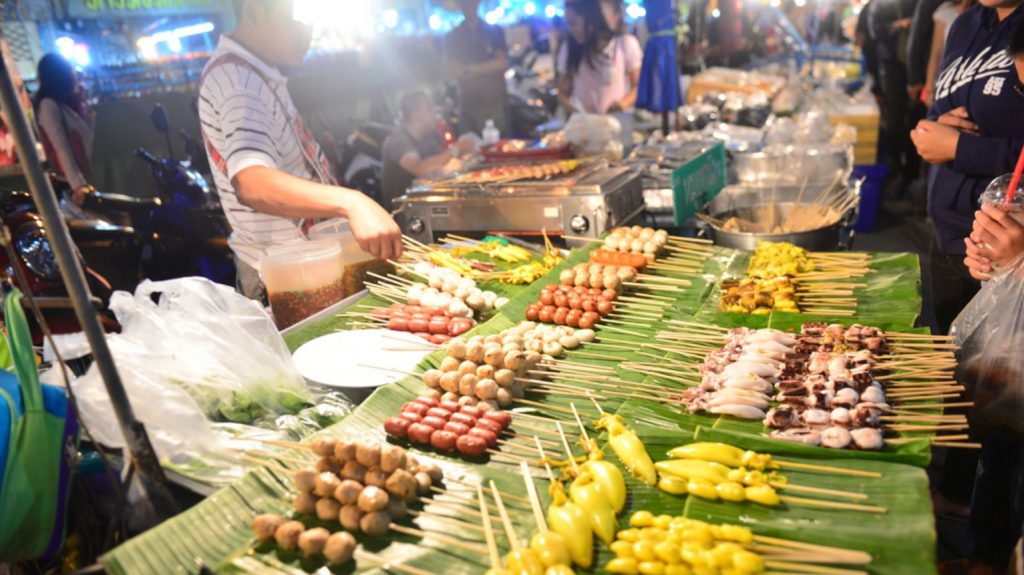 But boy was that food good while I could get it. I had no clue what the ingredients were and couldn't for the life of me pronounce any of the names, but all I knew was that I would have to live in Thailand, at least for some of my life, just for the food!
Good to know then that it costs less than R15 000 a month for a couple to live in Thailand. Not in the busy, noisy ping pong shooting capital city of Bangkok, but in the beautiful, peaceful, ping pong shooting little town of Chiang Mai.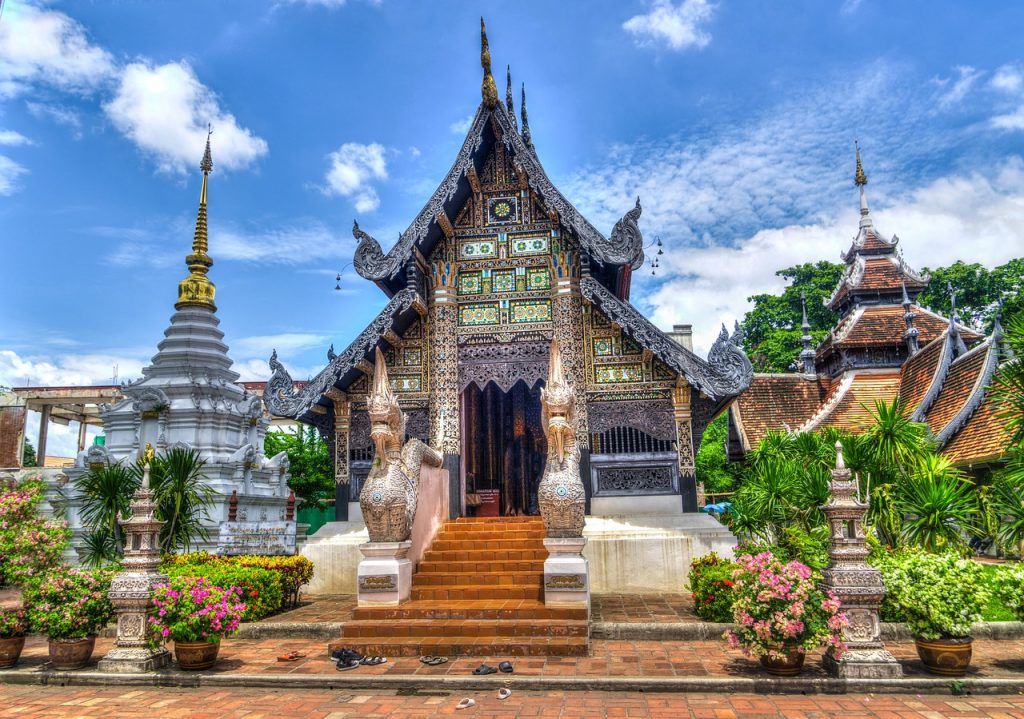 Sticking R6400 into AirBNB returns 150 options for renting an entire place for a month. They all have Wi-Fi, and most of them have an air conditioner. Without too much effort you can even find a brand new apartment with a gym in the complex.
The town isn't that big, everything you need is pretty much walking distance. The rest you can do by bicycle or tuk-tuk if you're feeling a little lazy. Apparently Chiang Mai has the best street food in Thailand, so cheap it might as well be free, so maybe walking will be a good thing to keep the weight off.
If you're feeling more energetic you can go to Doi Inthanon, the national park that has the highest mountain in Thailand on it. Go for some hikes to see all the waterfalls, or the temples right on top.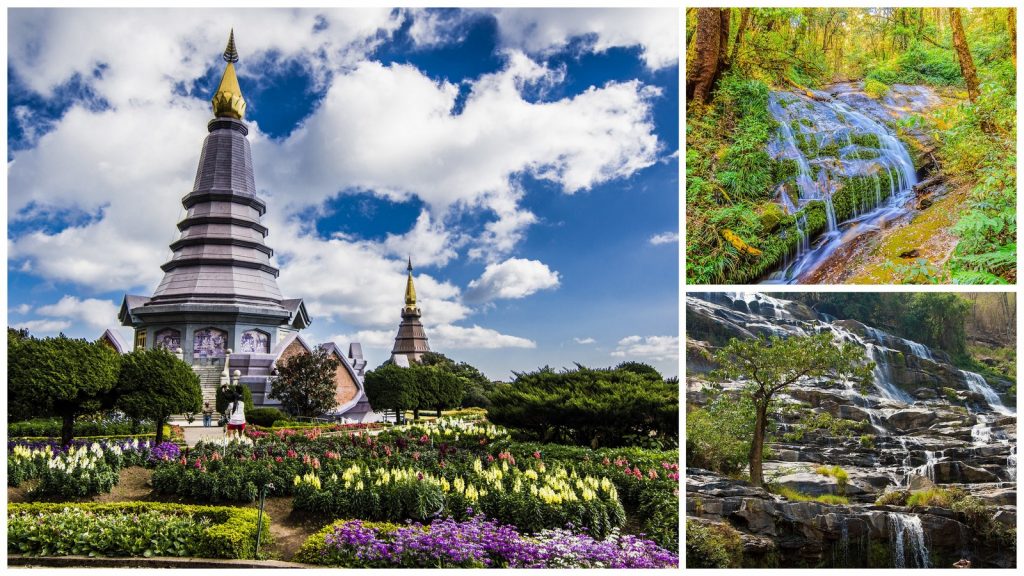 It might also be a great place if you're a little older and need some regular medical checkups. The whole of Thailand is pretty well known for medical tourism, with very high quality care at very low prices. A standard doctor's visit is just R225 and you can see a specialist for under R400. Most of the time you don't even need to see a doctor at all, the pharmacists are the usual first line of support, and can even dispense antibiotics without a script.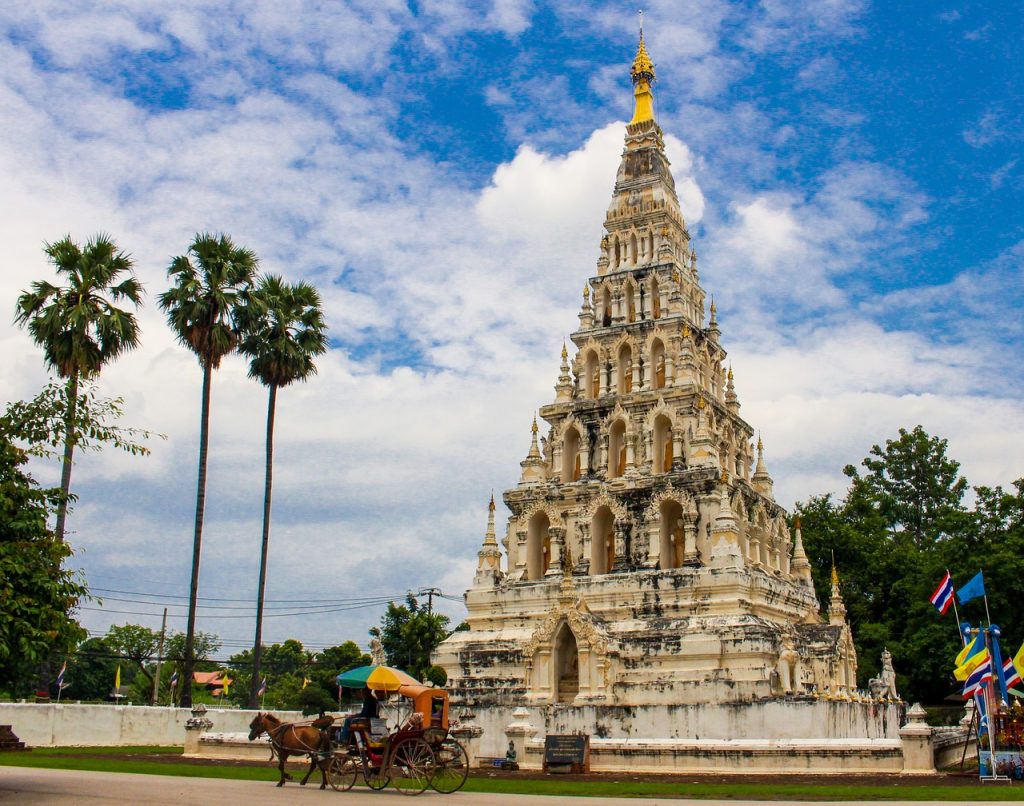 So why not escape from cold winters and hot gun barrels and head to a place with cold coconut ice cream and the hot street food, so good this writer says it's the best she's ever had.
And as for you Bill, just know that I have a very particular set of skills. Skills I have acquired over a very long career. Skills that make me a nightmare for people like you. If you let my daughter go food get delivered now, that'll be the end of it. I will not look for you. I will not pursue you. But if you don't, I will look for you, I will find you, and I will kill you make Ma'am cook for me again.
Exhibit C: Bali, Indonesia
Housing (1 bedroom apartment including electricity, water, refuse and internet): R6 546
Food: R5 183
Healthcare (1 doctors visit, 1 course of antibiotics, 1 over the counter cold medicine): R587
Transport and entertainment (2 x 3-course meals, 4 x regular meals, monthly transport pass, gym membership, 4 x movie tickets): R2 980
Total monthly cost: R15 296
Beaches, mountains, waterfalls, lakes, rivers, parks, shops and more beaches. This little island literally has everything you could want to see or do, and a few more beaches.
Follow in Julia Roberts footsteps and eat, pray and love your way around the island. You can even rent the villa she lived in for R1277 a night. Of course that's not going to keep you to the budget. Instead filter your search down to R6 500 a month on Airbnb and you'll find more than 300 options even when you select the whole place! Personally I think a month in a tree house could be fun.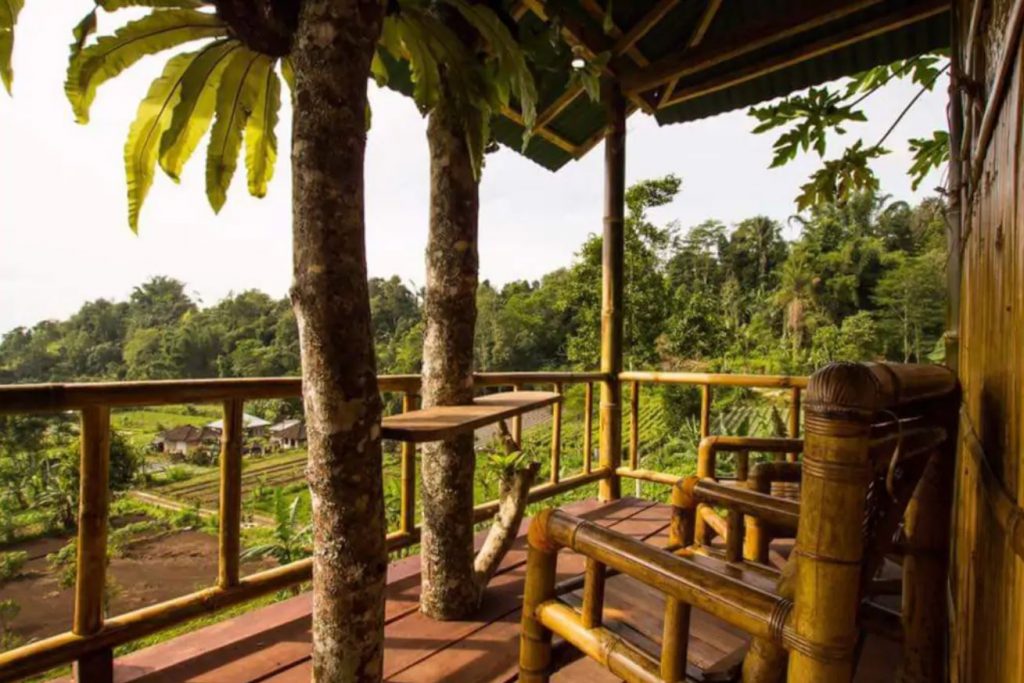 R5400 a month sounds pretty good, but on seconds thoughts I'd rather go to the beach.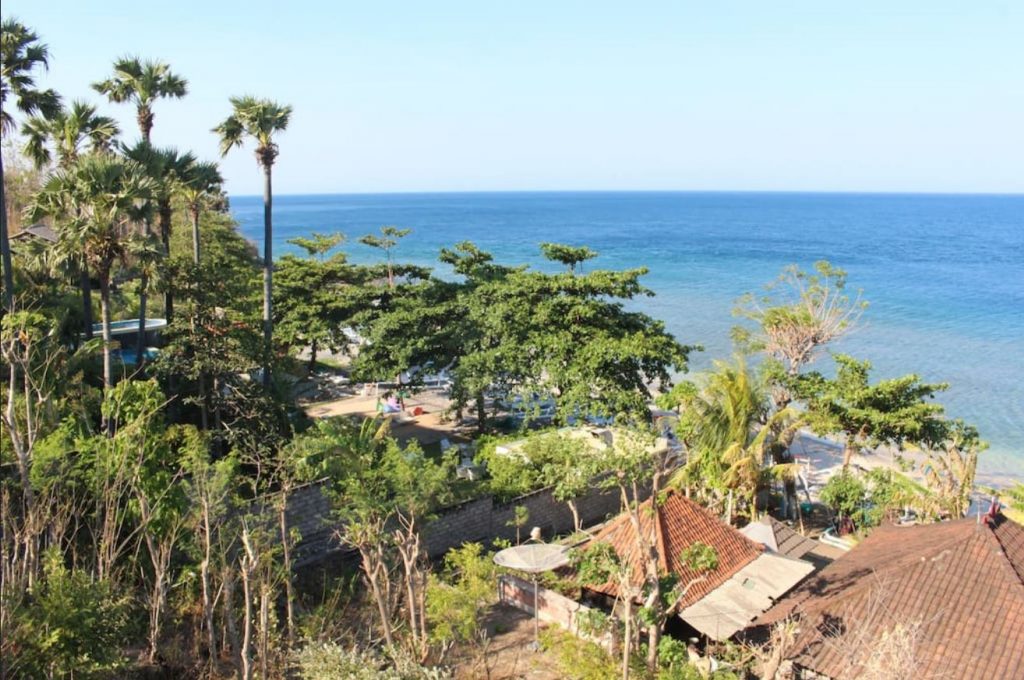 Just R4 300 a month, that leaves a good amount left to spend on snorkling, surfing lessons and maybe some kite boarding equipment. But you know, after some time I'd probably want a break from the salt. And to be totally honest, I've always liked skinny dipping. What I'd really like is a private pool…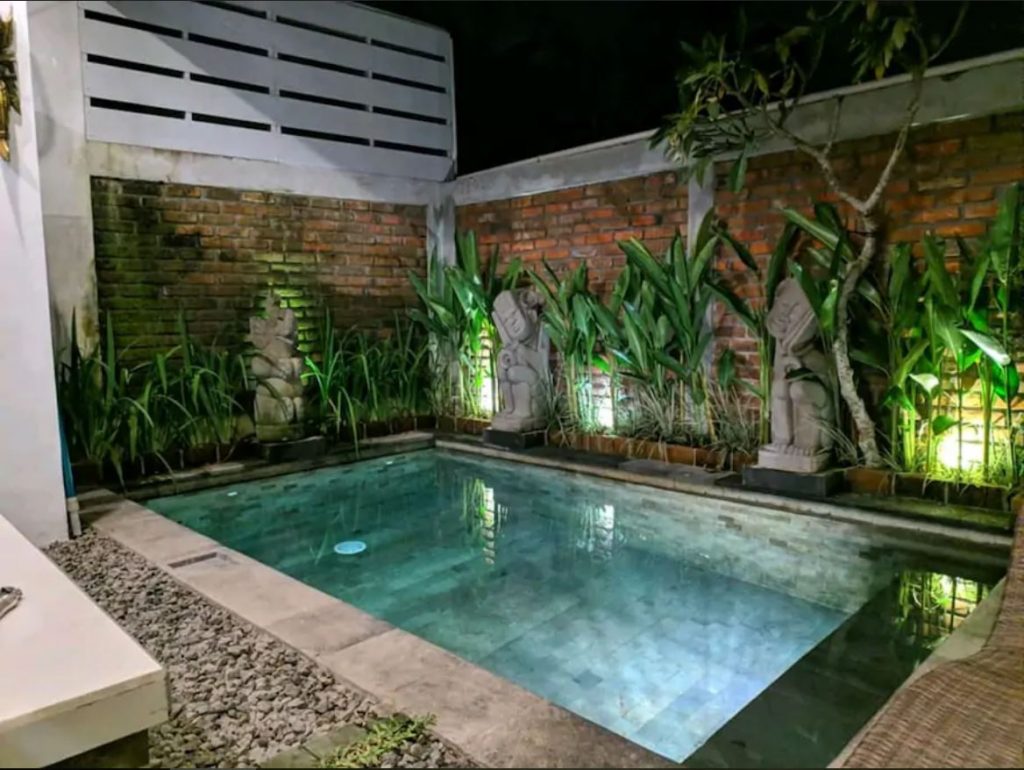 For just R5 800 I can swim naked for a whole month. Except that those bricks would eventually get boring to look at. And maybe some time out of the city would help me unwind better. If only I could have an infinity pool that overlooks a jungle…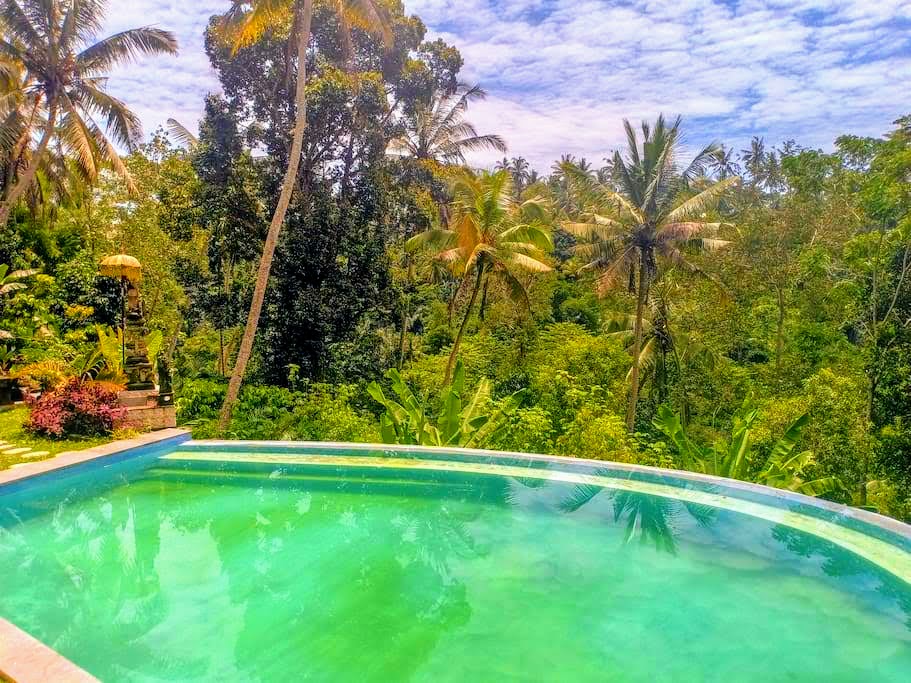 R5 600 is all that takes.
You really can have anything you want in Bali. All of the options above came with water, electricity and Wi-Fi included, so there's almost nothing else to pay for. You can get even cheaper deals if you're willing to go the normal year long lease, but I think moving around every month would be a great way to figure out which part of the island suits you best.
Getting around is possible with the super cheap buses or moderately cheap taxis. If you prefer moving around on your own for a few days you can rent a scooter for just R50 a day! You'll need an international drivers license for that, but if you've forgotten, it's no problem, just take the Indonesian driver's license test, or as I like to think of it, Indonesian confirmation of my driving excellence.

Loading ...