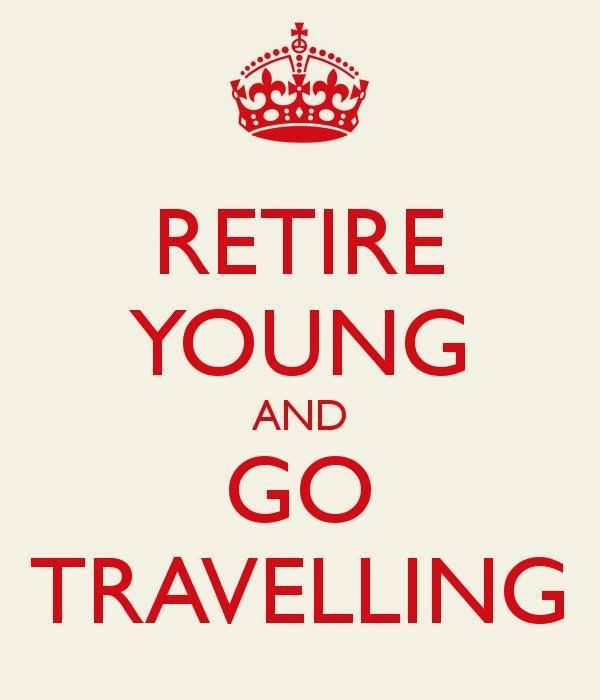 In my previous retiring well post I tried to find places where a couple could live comfortably on Just R10 000 a month. That would mean the happy couple would only need to save up R3 million in total, or R1.5 million each.
This was what I considered the lowest level of income needed to sustain a fairly normal life. Sure there are cheaper places than that, mostly in India, but I doubt there would be any cheaper places my wife would want to live in.
And as promised, that post was the start of a series. We'll be moving up in the amounts until we get to the point where comfortable living anywhere in the world is pretty much possible.
I wasn't quite sure how much to move up by. I was thinking of a R2 500 a month jump, but then I asked Simon Brown, and since he managed to cut R25k off his home expenses by downsizing and minimizing he must be uber-rich, so he wanted to climb in R5 000 increments so he could get to his Monaco retirement villa a lot sooner.
So what amount did I choose in the end R2 500 or R5 000? Neither, I chose R3 333 a month. You might be thinking that's a pretty random amount to choose. Why the hell didn't you make it a round number? Well you see actually I did. Using the fantastic 300 rule for retirement, R3 333 a month extra is exactly what you can spend per month if your retirement kitty grows by another R1 million.
So in this case, instead of saving R3 million to retire, a couple will now need to save R4 million combined, or R2 million each. That would give them R13 333 a month to spend, or thanks to Eskom's latest in a never-ending series of blunders, $936 a month.
I thought I did really well last time, with my pick being Havana Cuba, but Candice and 35% of the people who voted on the poll decided Bitola in Macedonia was the place to be. Let's see if I can find even more enticing places this time to convince my wife to move to so we can live spending R13 333 a month or less.
Happily that extra million Rand saved has given us quite a few more options, so let's begin. Where in the world could a couple live for just R13 333 a month?
Exhibit A: Odessa, Ukraine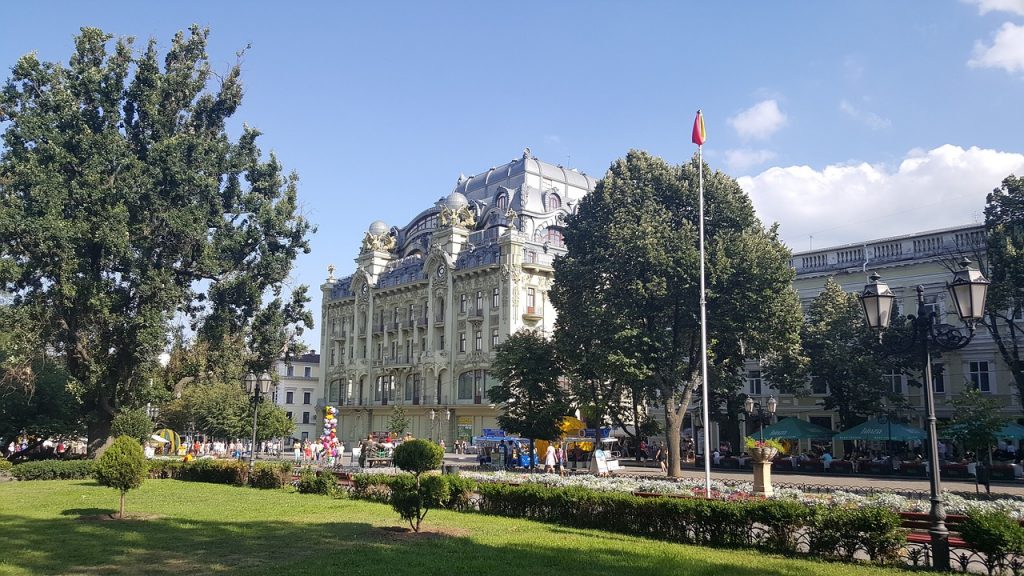 Housing (1 bedroom apartment including electricity, water, refuse and internet): R6 635
Food: R2 939
Healthcare (1 doctors visit, 1 course of antibiotics, 1 over the counter cold medicine): R295
Transport and entertainment (2 x 3 course meals, 4 x regular meals, monthly transport pass, gym membership, 4 x movie tickets): R3350
Total monthly cost: R13 219
I know what you're thinking, Ukraine? Isn't that Putin's personal testing ground for his latest death ray, and didn't he fill the oceans with nuclear submarines and sharks with frickin' laser beams?
Probably, but even so you don't need to worry. The only bombshells you're likely to find in Odessa are the ones walking around on the streets. Apparently even in a country where the most common categories for body shape are swimsuit model, underwear model or high class hooker, Odessa is known to be the place where the real hotties are.
Now while many normal people might think that's pretty cool, of course no one compares to my significant other (who will most definitely read this blog post), and I need to try convince her that Odessa is the place for us. Fortunately there's far more to Odessa than just a great source for mail order brides.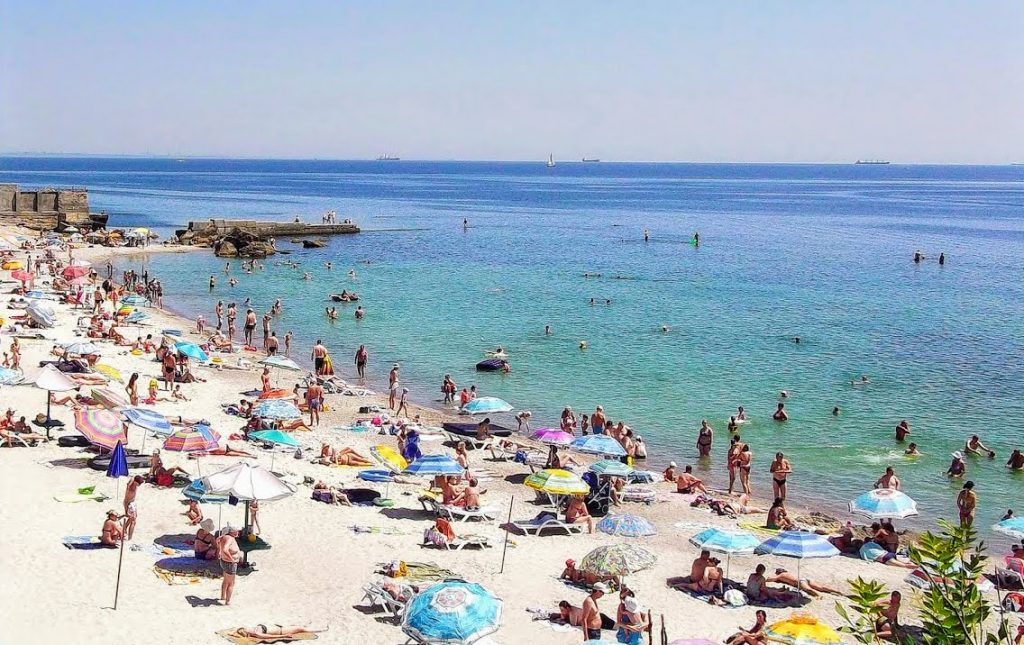 Beaches! Who doesn't love a good beach. Particularly if it comes bundled with warm clear water. I do, and so does the Mrs. Okay so it's not quite the Caribbean like we saw in Cuba, but it also doesn't have the heat, humidity or hurricanes of the Caribbean. Instead you get pretty much Joburg weather with warm summers and cold winters. The water in summer is a great 24 degrees, more than enough to play around in.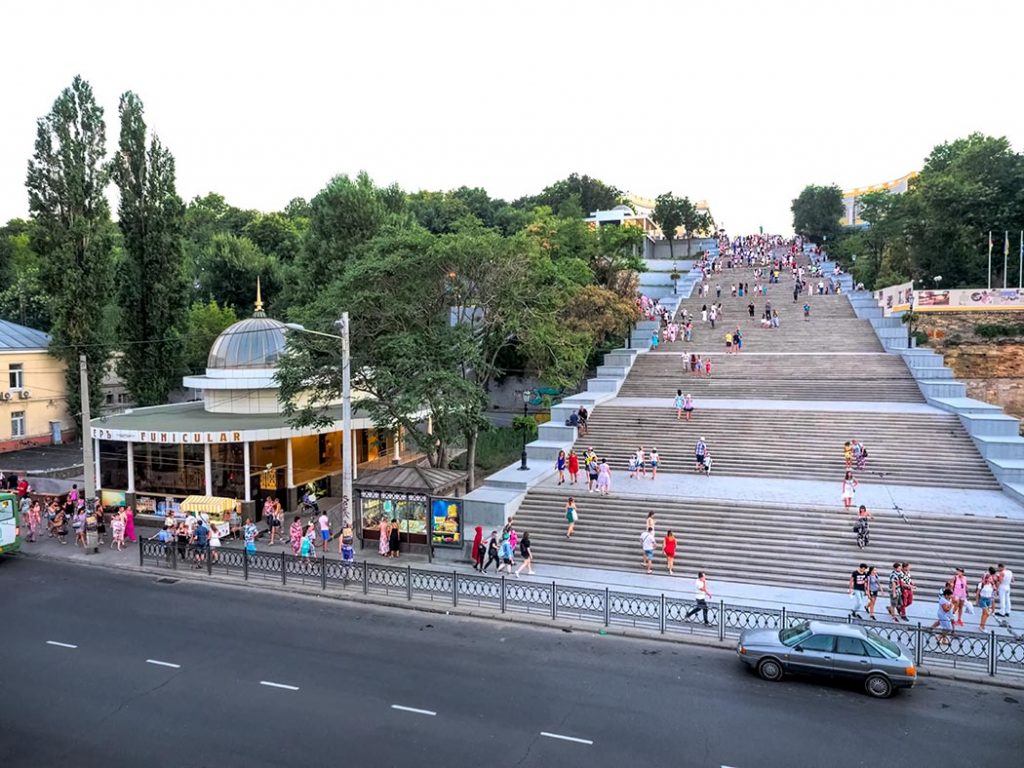 If sand in your crevices isn't your thing, you'll be happy to know that it's a beautiful city to walk around in too. They have a huge promenade along the beachfront that's closed to traffic. You can even walk into the early hours of the night if you feel like it. The whole city is known to be extremely safe, and the population is know for being friendly, laid back and surprisingly humorous.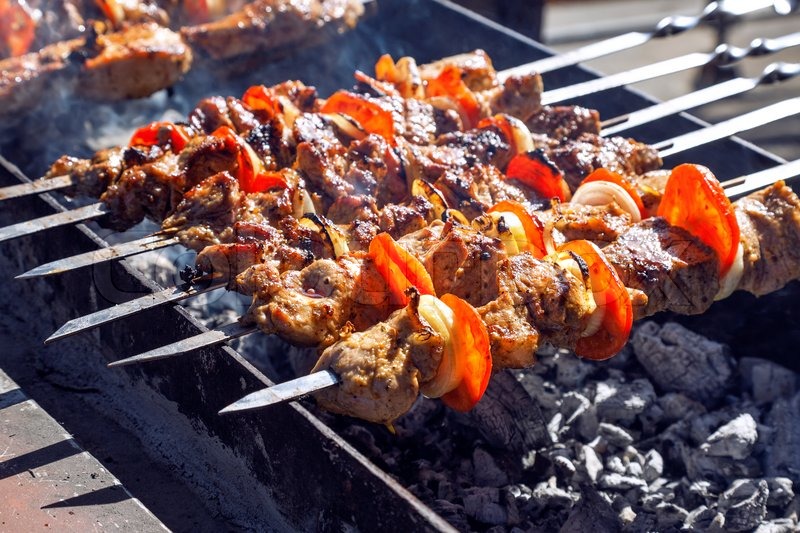 As you can see in the price breakdown, the cost of food is very low, and it'll be fun buying at the huge open air farmers market. They even like cooking their meat on the braai, with their favourite being what they call Shashlik, or a sosatie to us. And if you do actually get zapped by those shark lazers, you'll be happy to know that the healthcare here is also really cheap.
So how's Odessa sounding about now?
Exhibit B: Merida, Mexico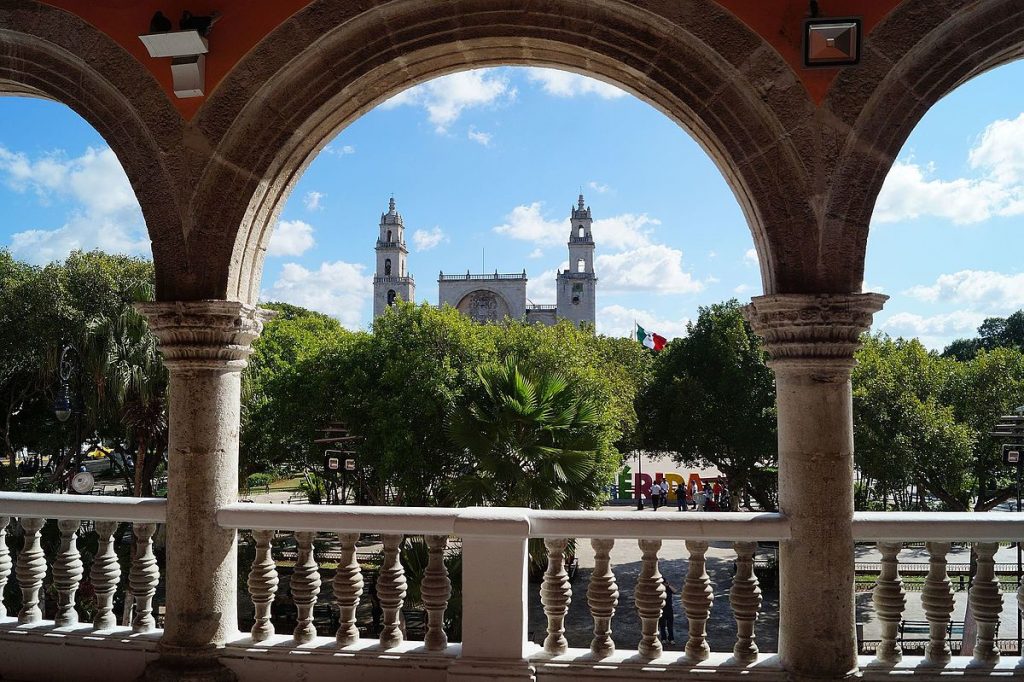 Housing: R4 586
Food: R4 245
Healthcare: R547
Transport and entertainment: R3 876
Total monthly cost: R12 954
Ever heard of Merida? No? How about the Yutakan peninsula? You've heard of Mexico right? Well you're in for a good surprise.
If you're into a little culture without breaking the bank, then this is the place for you. Merida is the only city to have won the American Capital of Culture award twice. I have literally no idea how big a deal that is, but if you've ever wanted to explore ancient cultures, the ocean and nature in a very cosmopolitan city then Merida is perfect.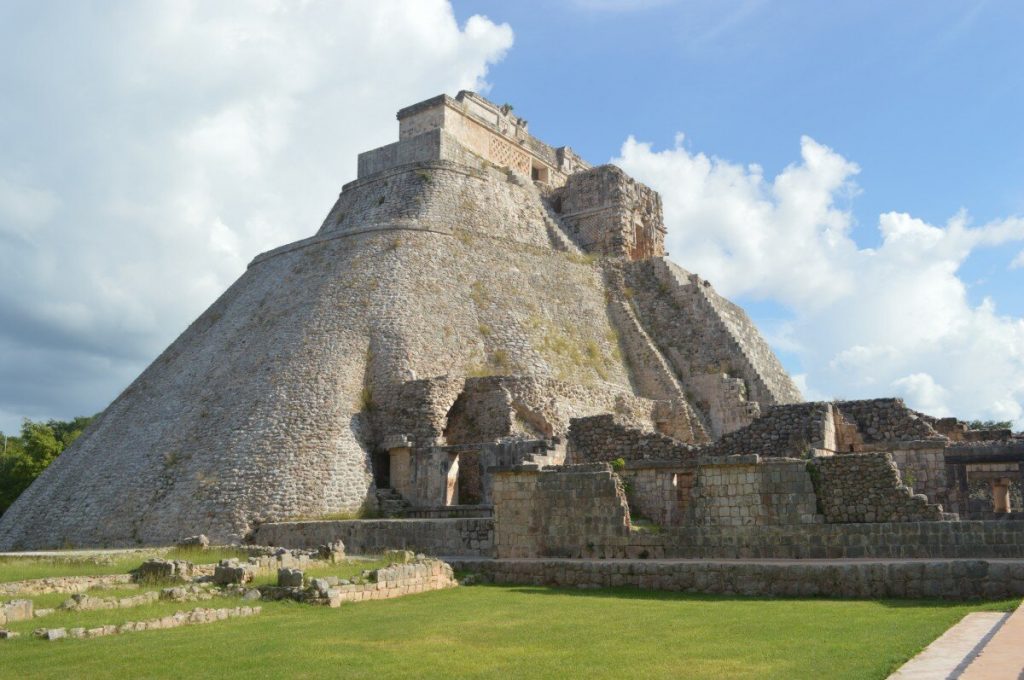 So let's start with some ancient history. Merida is pretty much the starting point for most Mayan tours. Head in any direction for around 30 minutes and you'll bump into some 2500 year old piece of Mayan history. Best of all the amount of tourists is really low, so if you feel like climbing the 40 meter high pyramid of the Magician go right ahead.
If that's all too exciting for you you can head to the beach. It's not in the same city this time, but a cheap half hour bus ride gets you into the gulf of Mexico. But what if you want to swim but don't feel like becoming salty?
So you know we don't have dinosaurs anymore right? Guess what we traded them for? No you're wrong, it was for a bunch of swimming pools. You see 65 million years ago a giant asteroid hit the earth just offshore from Merida with the power of somewhere between 21 and 921 (really, is that what the scientists narrow it down to?) Hiroshima bombs.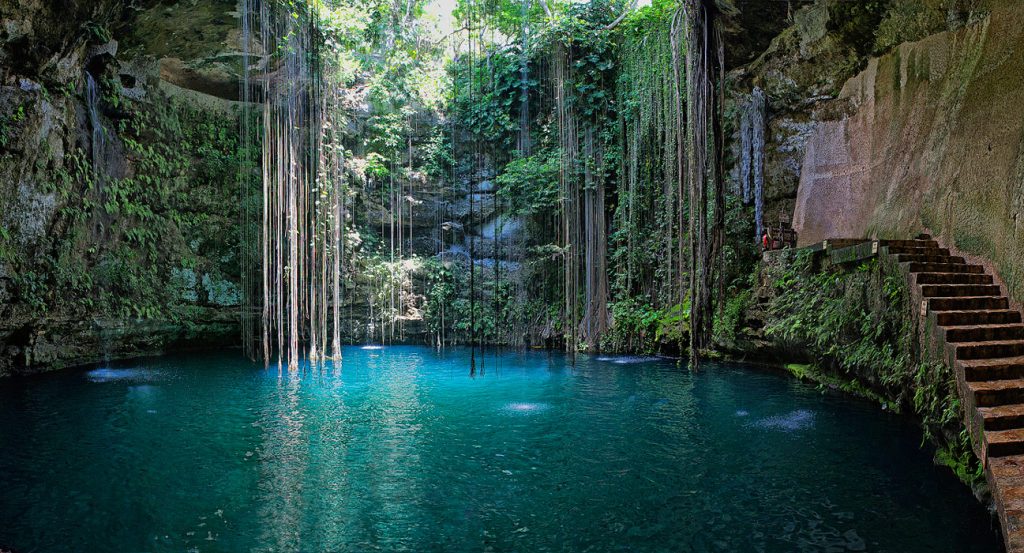 It totally wiped out the dinosaurs, created a megatsunami 100m high (the ocean was shallow there, in deep water it would have been 4.6km high!), but on a happier note, it created more than 6000 sinkholes and caves filled with crystal clean water called Cenotes, like the gorgeous one above.
The Mayans used them for drinking water, and to sacrifice the odd virgin, but I'd bet you anything that after a hard day sweating in the sun building some pompous politician another pyramid that they'd sneak out for a swim.
If you'd rather store calories than burn them, you'll be happy to know that Merida has you covered too. It's apparently a foodie paradise. Of course you can get Mayan food, half the population still speak Mayan as a first language, but I love Mexican food, so it's good to know that a 3 course meal for 2 is just R260.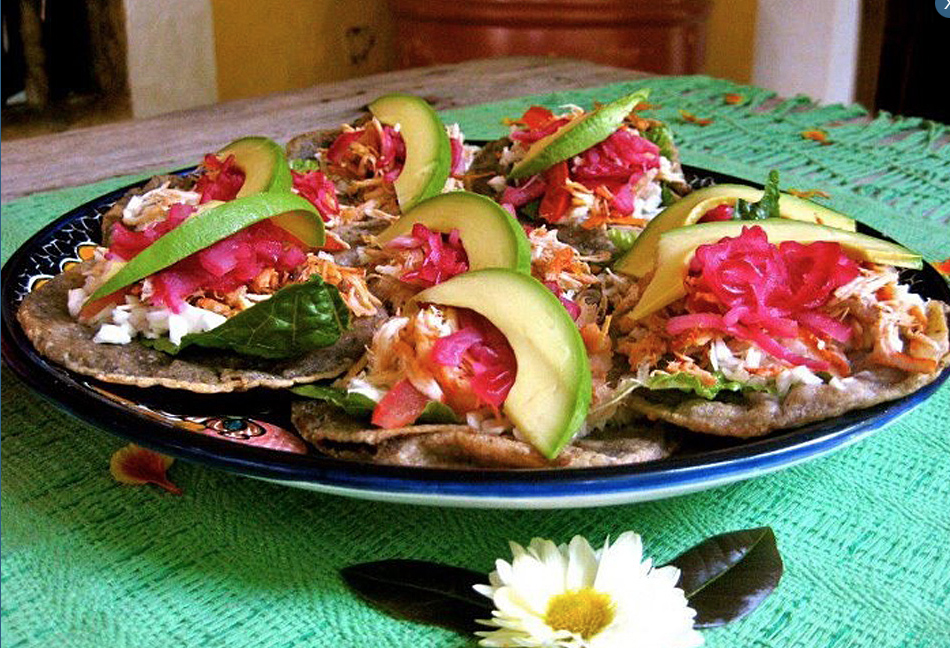 You can even learn to make it yourself and one of the many cooking schools. And you don't need to worry about doing the dishes afterwards, a housekeeper is cheaper to hire than in South Africa.
So what do you think? Time to learn some Spanish or maybe Mayan?
Exhibit C: Antalya, Turkey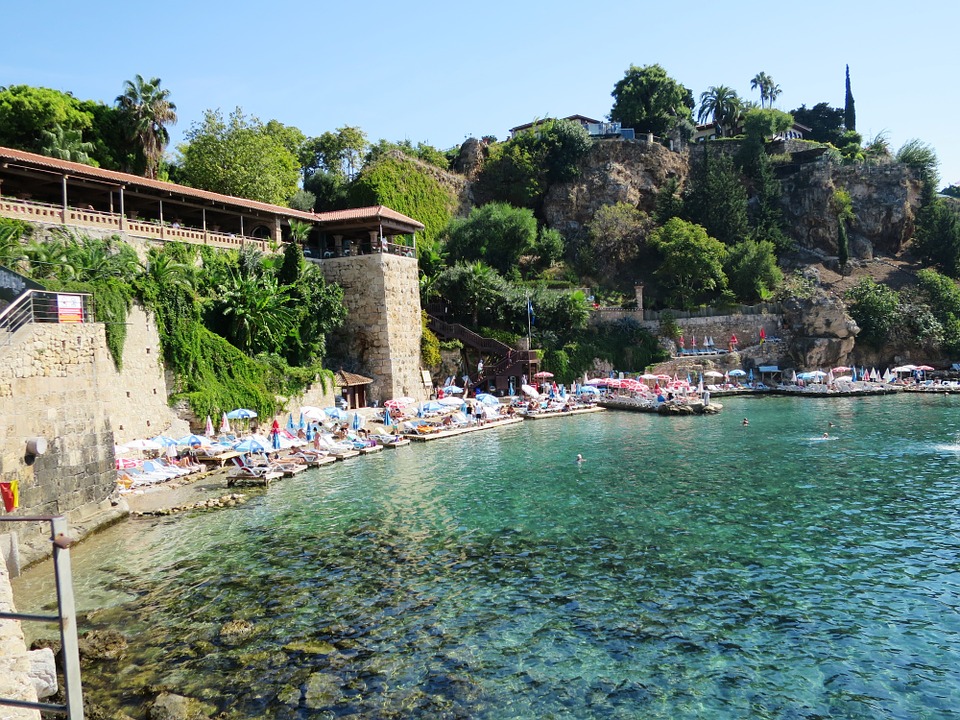 Housing: R4 245
Food: R3 890
Healthcare: R493
Transport and entertainment: R3 209
Total monthly cost: R11 837/month
My wife and I eloped to Paris for our wedding, and for our Honeymoon we went to the French Riviera. It's such a beautiful place you'd almost forgive it when paying R300 for just a couple of coke zeros. Actually no, I didn't forgive it. There are other places just as beautiful where you don't have to exchange surplus organs for a croissant with cream cheese.
Antalya is one of those places. It's so cheap to live there, that this beautiful area, known as the Turkish Riviera, nearly made it into the under R10 000 category until the rand dropped just before I published the last set.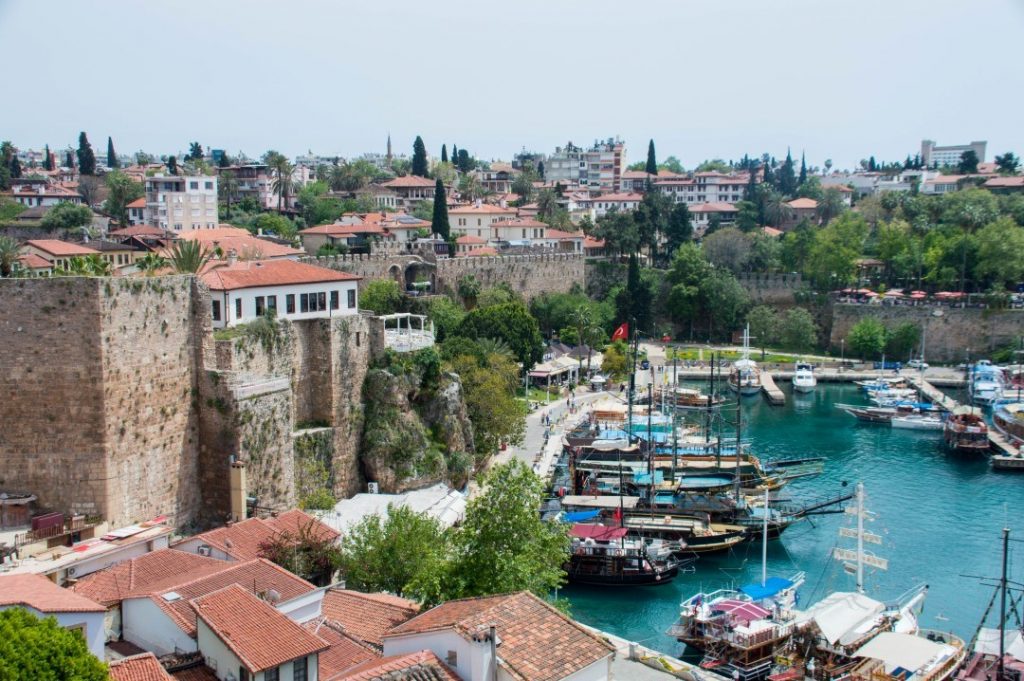 So what does Antalya have to offer other than being the cheapest of the bunch in this post?
Actually it would probably be better to ask what doesn't Antalya have to offer, since it's like a greatest hits album of things to do when you're not working: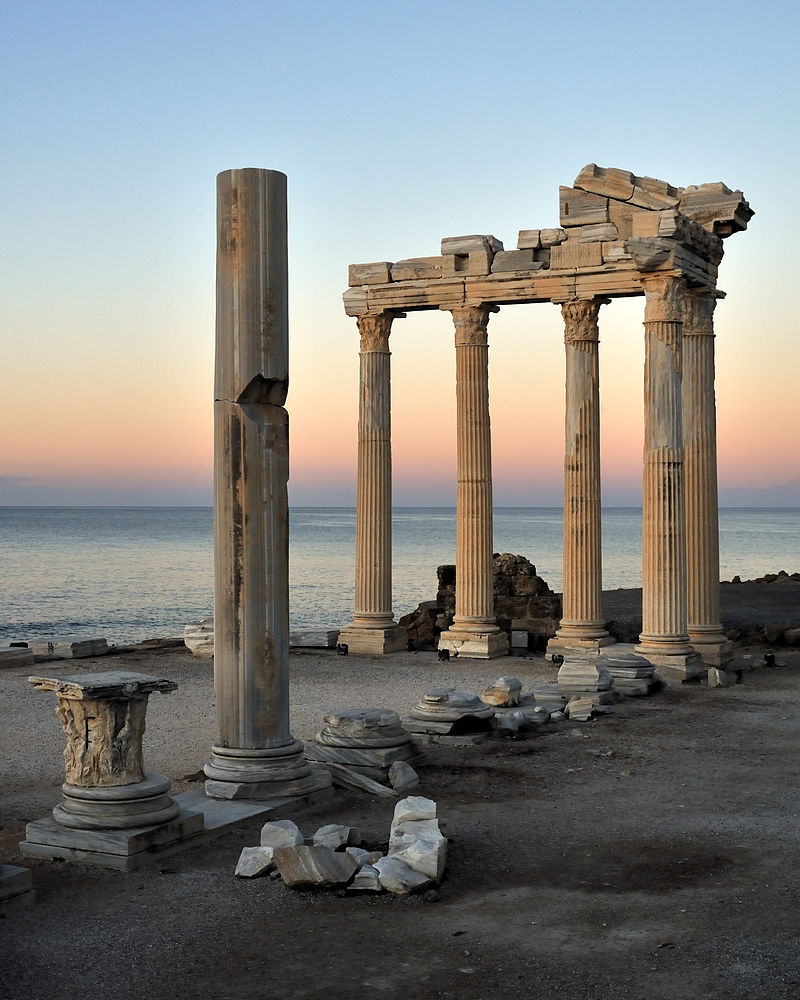 Beautiful beaches? Of course, you can choose from sandy beaches with waves, calm crystal clear watered stone beaches or anything in between.
Warm ocean? 28 degrees in summer.
History? Try some 2000+ year old Roman Ruins.
Nature? Mountains, waterfalls, crystal clear sea, even waterfalls that fall 100 feet into the crystal clear sea.
Old town to stroll around in? Check again.
Good food? Being basically right in the middle of Europe, Asia and Africa you can find everything from Turkish, to Mediterranean to western food. And it's all freshly grown right here, in fact Antalya provides most of the fresh fruit and vegetables to the whole province. Yes I don't care what the question is it has it okay!
What about snow? Ha trying to get clever now, well guess what, in winter you can take the Tahtali cable car 2365 meters up a nearby mountain to go play in the snow!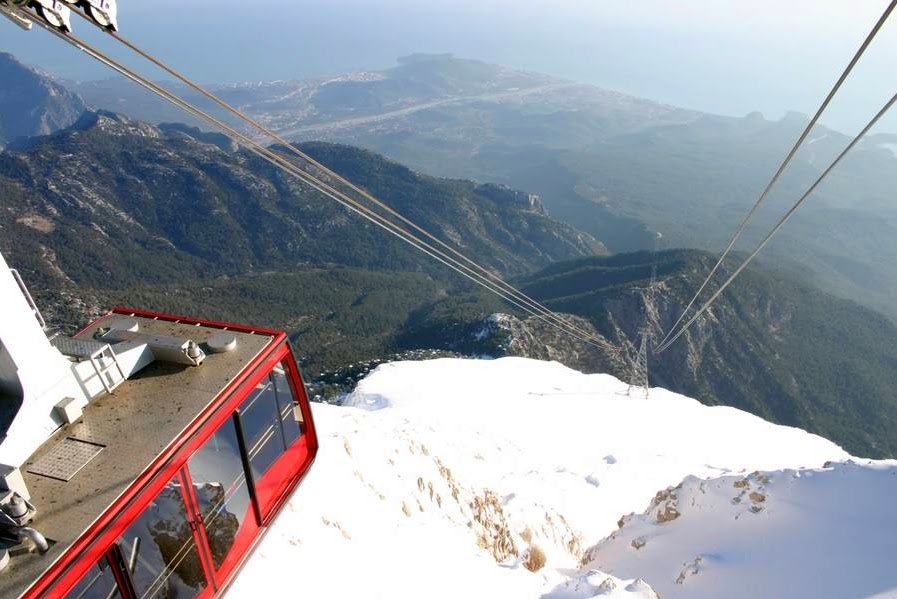 I really struggled to find any negatives to Antalya. The crime is low, the people friendly, especially if they hear you speak English as they all want to practice. Public transport is good, and being a holiday destination, there are lots of cheap flights coming in and out too. The biggest complaint seems to be that it's too hot in summer, but since there's money left in the budget, just turn on the AC!
So how did I do Candice, do any of the options appeal to you?
Er, Candice is working in London at the moment, I'll have to get back to you in the next of the series.

Loading ...