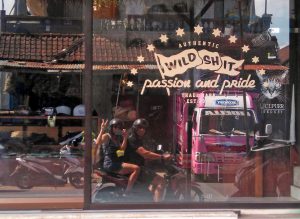 Like many people nearing the end of their working career, Andre and Lisa can't wait to travel the world when they retire next year. Unlike most though, they won't be enjoying any pensioner discounts along the way. That's because Andre will be just 46 years old, and Lisa practically a teenager at 36!
When most people hear this they generally assume that the couple have either inherited money, got a BEE deal, or lived a totally dull life and never left the house so they wouldn't spend any money. But this couple have had none of that luck, and as you'll see a little further on and in the slideshow at the bottom of this post, they most definitely haven't spent their time sitting at home eating beans and rice by candlelight.
Of course I had plenty of questions for them, and thankfully Andre was kind enough to answer, and boy did he answer well.
You'll want to read this interview!
---