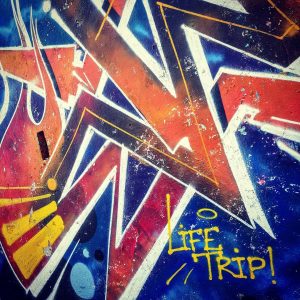 It's been a year since I interviewed Andre about his amazingly well executed plan to retire very very early, and it was the most popular post on this site in the past 12 months. At the time they had expected to leave the working work in a years time when he'd be 46, and his wife Lisa just 36! Like so many things, life doesn't always go according to plan.
Now if you're expecting me to tell you that they realised their madness and that it's actually impossible to retire when you're so young and especially when you have idiot presidents stealing all the money or blowing their trumpets and trying to ruin the global economy you'd be wrong. Instead of taking another year they moved their plans forward!
---
The first question is from a Facebook friend of Andre's: How the hell you getting this right, what is the secret?
Haha (name withheld). 😎There's no secret. Everyone knows the answer, it's sacrifice, planning and time. People just prefer to look for quick fixes. Fear of the unknown and resistance to change keep most people exactly where they are.
What did it actually feel like when you walked out of the office for the last time? Did people actually understand that you just felt like you'd worked enough and wanted to do whatever you felt like every day?
Knowing that I would never return to a (any) full-time job definitely affected my thoughts and emotions. Reality is that it was just a job for me – a means to an end. Conveniently I was 'good' at what I did but still always held the philosophy to 'work to live' rather than 'live to work'.
That being said it's super hard to break out of 'normal' mode – no matter how many times we run the numbers 🙂. The challenge was never to make the decision to quit, that was the easy part. The hard part was making it a reality. Once I discussed it with my line manager and made it official though it was as if a huge weight was lifted. I have to confess that I found it difficult to explain to colleagues why I was leaving.
To tell colleagues that I'm financially independent and (hopefully) wouldn't need to ever work again made me uncomfortable and might have come across as smug. I plainly said that I'm not leaving for any another job and want to just travel full-time for a while. People reacted as you would expect. Responses included: "You're braver than me". "Please take me with you". "You'll find a job again easy enough". "Are you crazy?"
Generally, most people just don't quite grasp the idea that someone could completely go against the norm. Friends and family knew more, and realised that this might not be just a 'sabbatical' but even so, the responses varied in a similar way. It was interesting to find the odd person who was completely in tune with the idea – I could see in their eyes how the pieces fell together for them – they completely understood. But this is not the norm. Alas, we don't all want the same from life and we shouldn't pretend that there is a perfect fit for everyone.
If nothing else I just try my best to plant a seed with friends (and family) to help them see that we should not go through life in auto-pilot. We live the life based on the choices we make and we certainly have to accept that we do have control over more than what we care to believe.
For the people who haven't been following you on Youtube, tell us what you've been up to since then?
A seemingly simple question with anything but a simple answer! Since we spoke a year ago many of our (well laid?) plans fell to the wayside and quite a bit has changed since then. The plan at the time was to keep working until the end of 2018 but we ended up we both quitting in May this year.
The first months of 2018 was a mad blur of wrapping up work projects and handovers; selling property (and buying others!); packing up and getting rid of 95% of the personal belongings and move out of our house. Flash forward 5 months and we've just returned to South Africa after travelling parts of Europe with a campervan for the last 4 months and a bit.
When my wife and I took a camper around Chile and Argentina we decided we'd like to do a lot more of that. Of course going on a holiday for a few weeks and living like that are very different, so what was it really like? What would a typical day look like? Does living in such a small space lead to more fights?!
We've always had this idea to one day do a van conversion in the USA and spend a couple of years travelling the American continents – but we never really knew much about the realities of 'vanlife' until now. Our recent 4-month experience in Europe has taught us some valuable lessons but more importantly we realised that it's definitely something we would love to do more of.
Especially in Europe it's a fantastic way to explore a country away from the cities and tourist hot-spots. Some of our best experiences were when we randomly stumbled upon secluded stops around small towns where we could hang around for no specific reason other than we had the time to do so.
The best part about camper vanning is that your house is wherever you are and being self-sufficient opens the door to a whole new dimension of opportunity. You don't NEED an official camp site and if you know how to manage your resources you can easily cope for a few days without having to restock or service your van.
We found some amazing (free) stops along the way and it has showed us a whole new way of travelling. Although we didn't have a fixed itinerary we still had a timeline of sorts and we tried our best to find a balance between seeing new places and taking it easy along the way.
We ended up spending 103 nights in the camper at 50 locations covering 5000km's across 7 countries in roughly 4 months. (Technically it was 8 countries but we only spent a total of 23 minutes in Germany!). Some stops were overnight only but most were 2-3 days with the longest single stay 6 days near a lake in France.
It definitely takes some adjustment to live in such a confined space but for us it wasn't much of a problem. In fact, we figured our Tokyo apartment we had for 2 months some years ago might have been smaller than our campervan! Either way, it's important to respect each other and the space you share. Cabin fever is a real thing and unless you are extremely in tune with your partner it will catch up with you eventually.
It's just natural to at times become agitated but might not be only as a result of living in a small space. When you travel like this every day comes with decisions and choices. Where do we go next? How long should we stay? Which route should we take? Where will we sleep tonight? Do we need supplies? What are we eating tonight? Without even realising it most people live their lives with most day-to-day aspects on autopilot.
Campervan life is very different and a large portion of your time goes into planning the next step. This is not a bad thing in itself as it adds to the experience of learning about your surrounds and destinations. But it does consume some time and it could add a level of stress you might not expect. However, one grows from this experience and becomes a lot more relaxed in your approach over time. If you are the type of person who wants every step of your holiday planned out this might not be an option for you!
Why aren't you famous yet, your videos are great?! Sienna was particularly funny, Suzelle has some competition!
By a stroke of luck we met up in Austria with Lisa's cousin – they were on a family cycle tour along the Danube (FYI that bike route was the best holiday I've ever had, wrote about it here) for a couple of weeks. On one of their rest-days we were on a farm near Grein and the weather wast just horrible so Sienna came up with the idea of shooting that little video. She was rather excellent and it was great fun to make!
The whole video thing we do is really just a to entertain ourselves and capture some memories though. There's definitely no money in it (and I doubt there ever will be) but we have SO much past travel stories that over time we would like to create a website / blog / social hub of sorts to combine our content in a single place. I would love to dabble in alternative media like podcasting as well and perhaps one day we could at least build a reasonable 'brand'.
What do you miss most about your past life? Do either of you ever miss work?
Right now, there's not much that we miss from the past. The job part was just always a means to an end and there was always a goal we worked towards. Our current life is still rather surreal and as the dust has not quite settled yet it will take a bit of time before we have any form of 'new' normality.
Personally, I don't miss any part of my work life and although Lisa enjoyed aspects of her profession she's adamant that there's no turning back. It's not that we're not interested in working – quite the opposite. We're just looking for different opportunities. For now, though, we're still very much focused on travelling full-time for the next few years. Sometimes one has to not look to notice something new.
What's the best thing about not having to work? And are there any negatives apart from not having a salary?
The best thing is to get to write this on a Monday morning in my pajamas
I imagine that was meant as a joke, but I think it is pretty cool being able to do that, so I'm publishing it too. Here's how he answered it the second time around:

The best thing by far is the immediate freedom it brings. Freedom to be flexible; freedom to take advantage of opportunities; freedom to only be accountable to yourself; freedom to make the choices you might never had time to consider before.
For most of us who has been in the job market their whole lives it takes a while to adjust to the idea of not having any work-related responsibilities but it makes for an interesting mind shift once you reach this point. Alas, all the planning in the world cannot protect you from reality; especially when it comes to finance and the whims of markets and one can easily be burdened by self-doubt along the way.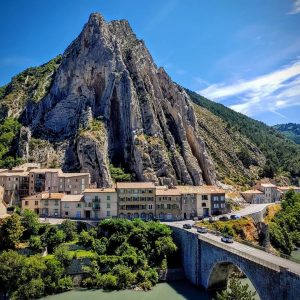 Did I do the right thing quitting a secure income? Did I make mistakes in my planning? Did I overestimate the value of our property and investments? Did we underestimate the risks and feasibility of living off our investments? Are we just being crazy? I've found that the only way to reassure myself is to go back to basics and in a pragmatic manner critically revisit the reasoning and planning that has led up to this point.
Once you look past emotion the only factors that matter is how prepared you were coming in and to trust the effort I've put in to get there. All the years of meticulously tracking expenses and reporting suddenly pay off in a big way. Although not necessarily applicable to us right now you might have to guard against becoming complacent and economically unproductive when you're suddenly awash with free time. There's nothing wrong with enjoying some leisure time but it remains important to keep setting goals and be open to opportunity.
As we're pursuing a nomadic lifestyle the last point might not be applicable to most people but we've found that one can easily become 'disconnected' from family and friends as common ground shrinks rapidly. Most people live on auto-pilot and life just goes on. Only once you've done some long-term travelling will you understand what effect this has on you and your view of the world.
You are constantly overloaded with experiences and it has an ever-lasting and profound impact on you which might make it difficult for people to relate to you and you with them. The flip-side is that one does tend to appreciate the time one spends with family and friends more though.
How do you deal with budgeting now? Do you just try not to spend too much or do you have a set budget per month or per year? Are you willing to share a typical budget?
Our timing with selling off property was less than stellar this year and there are some unresolved financial planning issues as result. But in the big scheme of things this will just adjust our eventual portfolio value once resolved. Until we've finalized our property situation we'll probably be even more diligent in curbing ours spending. We don't budget as such but we do set ourselves spending goals. Yup, gone are the days of 'saving goals'! 😊.
Spending depends on where you are in the world and how fast you travel. For short term budget-type travel in South East Asia you can live really well on a budget of $100 per day. If you slow it down you can easily halve this. If you're not in Asia you have to be a bit more resourceful but it's still doable. On our recent Europe trip, we managed to curb our daily expenses to an average of 55 EUR but we had the advantage of a borrowed camper van.
That said, even with a free camper we can still live better and cheaper in Asia. We also have some fixed costs – particularly insurance. Medical, Travel, Dread and Disability insurance is around R40 000 p.a. Our remaining property gives us a fair chunk of what we need for now. Our tax liability will be virtually zero initially as we share rental income and we don't need tap into current investments for at least the next 2 years.
All proceeds of our property sales will be added to this in due course. Looking further down the line we will consider annual portfolio value as a guide for budgeting and we aim to limit our spending to under 3%. We have no choice but to re-assess our situation yearly and consider the strategy accordingly.
Andre had one last point I thought was pretty interesting
Let me tell you something about the jobless world, although we believe we are being calculated it's a mindbender to get to grip with the idea that you don't have a 'steady' income from a salary. For sure it's mostly in the head but we've been so conditioned to conform it's hard to break that mold.
Thanks Again to Andre for taking the time to answer all my questions, and in such great details. Here's a selection of their most liked pictures from Instagram. To see more pictures of their trips and their ice-cream be sure to follow Lisa – she posted loads over the last months.